The Ware for May 2010 is shown below. Click on the image for a much larger version.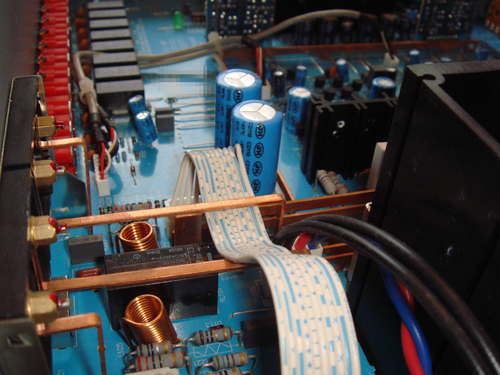 I love any ware that includes big, fat, copper bus bars.
It was tough picking an angle for this Ware that didn't make it too easy to guess the exact model and make. Hopefully this is not too obtuse; if it is, I'll post another angle that will give more context and make it easier to guess!
[edit: well, that was quick. Below is the context image I was holding in reserve. It's a nice look at some of the other circuit techniques NAD employs, such as the ferrite bead on the base lead of the output stage transistors, and of course, more big sexy copper bus bars]