The wares for July 2007 are shown below.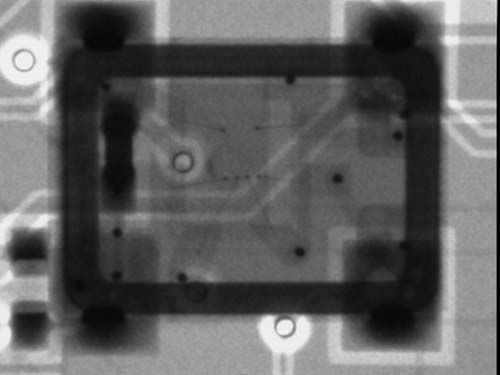 Again, I'm having fun with the X-ray machine. I like looking inside parts that you normally can't look inside of. The prize this month goes to the first person who can correctly guess the Ware in either image!
I've also got some more posts from the Made in China series forthcoming, but it takes a long time to assemble the movies and write the text and I've had a busy schedule (since I last blogged I've been to China and Portland). Chumby just shipped its first 50 units and we've got the full production ramp right on the heels of these units–lots to do! Based on the enormous response Chumby got on the first 50 offer, demand is going to be quite high for chumbys so be sure to sign up on the website to be notified when broad distribution starts, or else you may not be able to get one for a while!