The Ware for November 2011 is a Westinghouse JAN-CWL-861 vacuum tube. Thanks to Mike Fitzmorris for contributing this wonderfully preserved retro-ware. It was identified in under one hour from posting, which I didn't expect. Some people definitely know their vacuum tubes!
Here's a photo of the whole tube for context: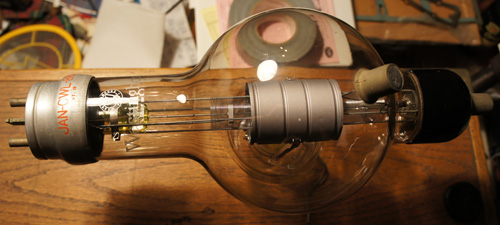 plum33 is the first person to correctly guess the ware, congrats and email me for your prize!