The Ware for January 2012 is shown below. Click on the image for a much larger version.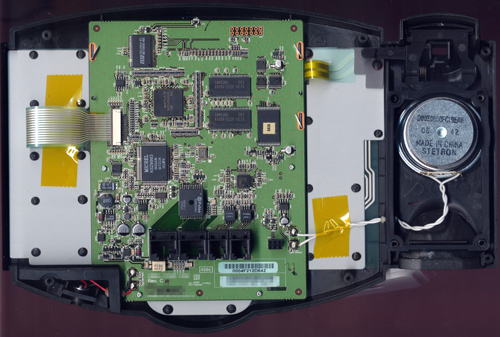 Ok, let's get the obvious bit out of the way with — it's a speakerphone of some type, as evident from the gross construction. The question is what make and what model?
I wanted to highlight in this ware a couple of interesting construction points. A speakerphone needs to have excellent echo cancellation, otherwise you get feedback from the speaker to the mic. This speakerphone does a great job in the physical construction to create as much isolation as possible. First, the speaker is isolated from the rest of the body on an "island" of plastic. The housing itself uses a rubber gasket with an air-tight (hot-glue filled) through-hole providing a quality acoustic suspension speaker enclosure.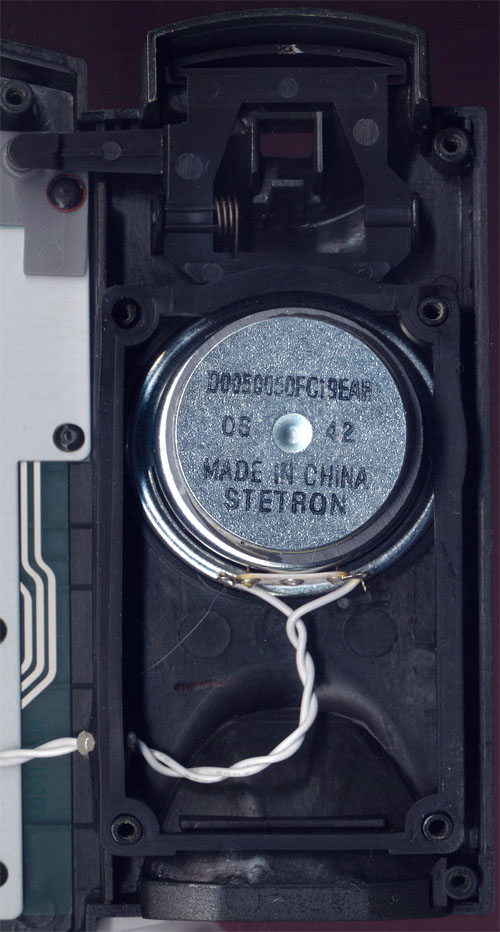 Then, the microphone is basically in a cradle of rubber. There's a rubber gasket to isolate the microphone enclosure from the case, and then the microphone itself is suspended in yet another rubber holder. The hole for the microphone to the outside world is generously sized to eliminate the resonant filtering effects of going through a tube, and then the whole assembly is angled with respect to the table to mitigate reflections from the housing to the table.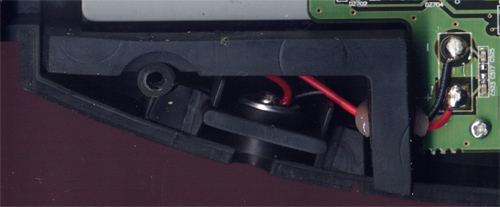 Even though there is a substantial amount of DSP in the box doing echo-cancellation, there's nothing like good and simple mechanical design principals to make a product even better.