The Ware for November 2007 is shown below: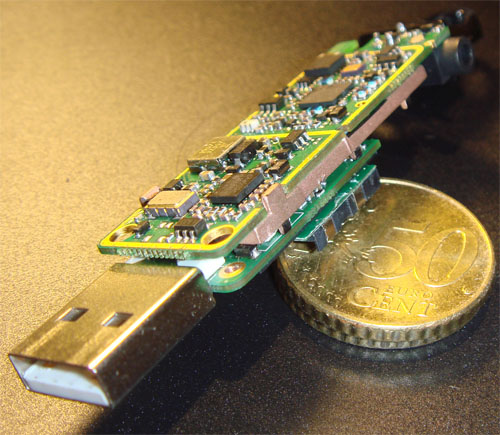 I decided to play a bit with the camera angle on this one to make it a little more challenging, because the prize is extra-special this time: a chumby. You, too can be a Chumby Insider! I'll probably do the judging within the next two weeks, to try and get the prize to the winner before Christmas! And yes, I'll pay for shipping to you even if you're not in the US, although you are responsible for all local duties/tariffs/taxes (some countries may levy a hefty duty on consumer electronics imports).
The prize will go to the person who has the closest guess on both the ware and the purchase price of the ware. Accuracy of the ware guess is the first criteria — a link to the exact device or naming the exact model number is considered to be a 100% match, while correctly naming the function of device is considered the weakest match that would pass the threshold for winning — and if more than one person guesses the ware accurately, then the person with the best guess on the negotiated purchase price of the ware, within "absolute-delta" rules (not "Price is Right" rules), wins. Given a tie on that, then the chronologically first poster will win, but I'd like to try and make the game less about being first to post and more about accuracy.
As usual, you may use md5sums to obfuscate your answer to prevent copy-cats, but please don't forget to post the plaintext back on the site for your answer in about a week: I can't judge your entry if you don't give me the plaintext eventually!
Good luck!