The Ware for April 2008 is shown below. Click on the images for a larger version.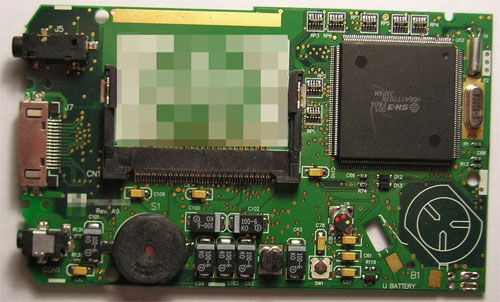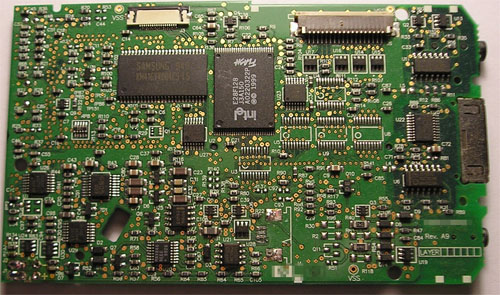 This ware is actually a reader-submitted ware, thanks to 92915810cf6b9f60b0bb06bc498ea884 for the ware! I love one-way hashes, don't you? Protecting privacy while giving attribution…it's great. The ware is actually a prototype of a device that was never made available on the market for sale, although when I poked around a bit I found enough documentation here and there on the web to make the contest solvable. The company that made these boards was clearly not shy about applying their logo liberally all over the board.
My apologies for the tardiness of the ware. This is one of the first times I've actually slipped well into the next month, but I hope to get back on track soon. Being at the Maker's Faire in San Mateo earlier this month completely wiped out the weekend that I usually do the posting, and then I had a very busy couple of weeks.