The Ware for October 2012 is shown below.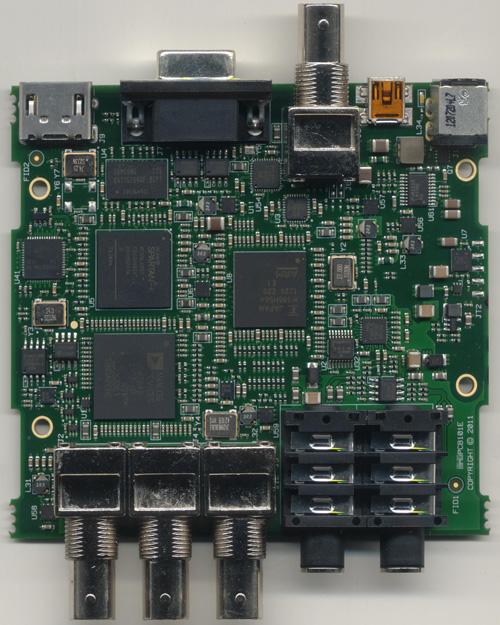 I'll set aside the collection of stumper retro-wares from my childhood basement for a bit and give you this modern ware to ponder. This one should be guessable, especially since I left all the telltale connectors in the photo.
Sorry about the infrequent posts this past couple of months, but I've been spending a good chunk of my time as an intern at a local infectious disease research lab. I've been hacking the E. coli chromosome, swapping out genes and observing its impact on various regulatory pathways. It's been very interesting, and has really helped calibrate my intuition on many aspects of biology that I've read about, but until now had not reduced to practice. I did a genomic DNA extraction protocol the other day and it was pretty magical seeing DNA precipitate out of solution into wispy white strands (the E. coli chromosome is about 5 million base pairs in size, and these huge molecules quickly glob together into strands visible with the naked eye). It's also been fun writing simple bioinformatic analysis tools to help sort through various genetic motifs. DNA is way more structured than I had previously thought — feels almost as structured as raw binary machine code — and short snippets of DNA (a few hundred bits worth) can implement proteins with surprisingly sophisticated functions.
So many things to learn…!