The Ware for July 2013 is shown below.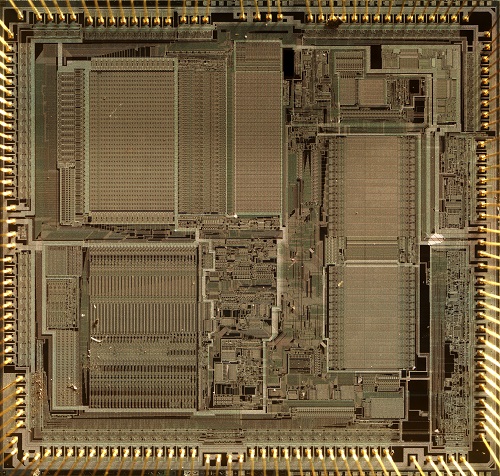 Ahhh, the 80's….back when digital chip designers were actually circuit designers, and not coders; and back when you could actually see a transistor with an optical microscope. I don't, however, miss the jean jackets, shoulder pads and leg warmers.
This fine ware was contributed by A.E. (full image credits to be given with the solution). Wonderful job on the microscopy!