The Ware for March 2014 is shown below.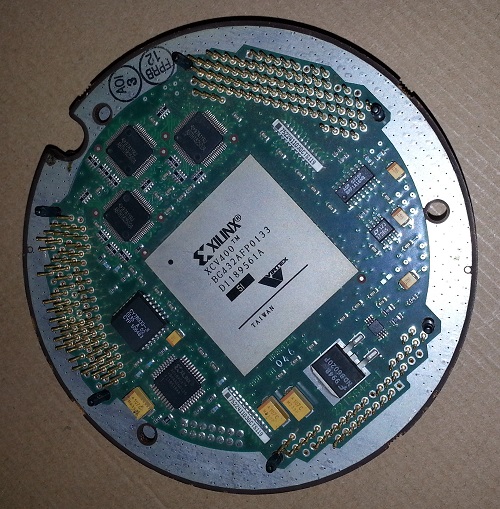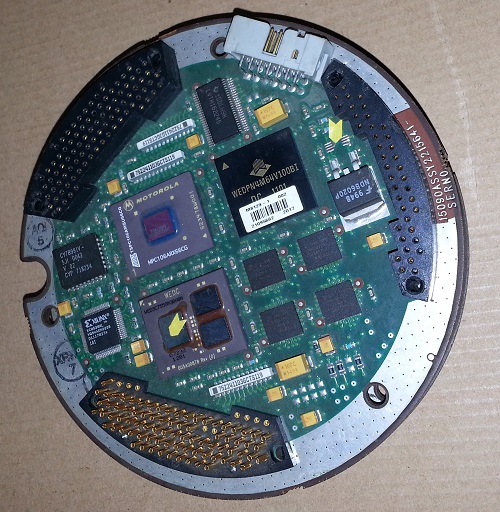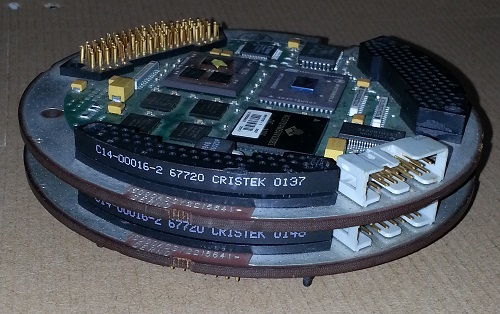 I came across this at a gray market used parts dealer in Shenzhen. Round, high density circuit boards with big FPGAs and ceramic packages tend to catch my eye, as they reek of military or aerospace applications.
I have no idea what this ware is from, or what it's for, so it should be interesting judging the responses — if there is no definitive identification, I'll go with the most detailed/thoughtful response.