When designing Novena, I had to balance budget against hackability. Plastic parts are cheap to produce, but the tools to mold them are very expensive and difficult to modify. Injection mold tooling cost for a conventional clamshell (two-body) laptop runs upwards of $250,000. In contrast, Novena's single body design has a much lower tooling cost, making it feasible to amortize tooling costs over a smaller volume.
The decision to use flat sheet aluminum for the LCD bezel was also driven in part to reduce tooling costs. Production processing for aluminum can be done using CNC, virtually eliminating up-front tooling costs. Furthermore, aluminum has great hack value, as it can be cut, drilled, tapped, and bent with entry-level tools. This workability means end users can easily add connectors, buttons, sensors, and indicators to the LCD bezel. Users can even design in a custom LCD panel, since there's almost no setup cost for machining aluminum.
One of my first mods to the bezel is a set of 3D-printed retainers, custom designed to work with my preferred keyboard. The retainers screw into a set of tapped M2.5 mounting holes around the periphery of the LCD.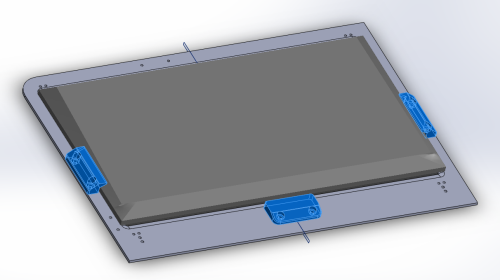 The idea is that the retainers hold my keyboard against the LCD bezel when transporting the laptop, protecting the LCD from impact damage while making it a little more convenient for travel.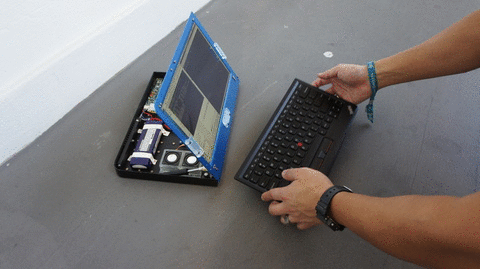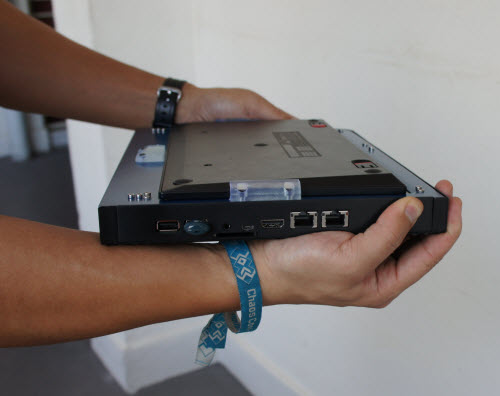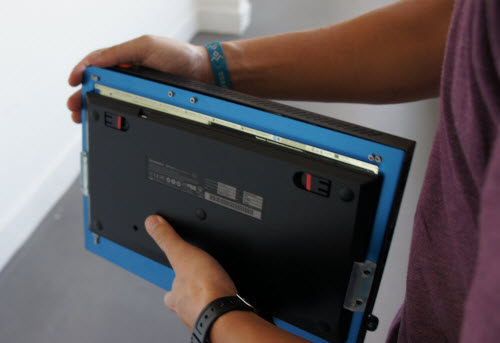 Such an easily customizable bezel means a limitless combination of keyboards and LCDs can be supported without requiring expensive modifications to injection molding tools.
The flat design also means it's easy to laser-cut a bezel using other materials. Here's an example made out of clear acrylic. The acrylic version looks quite pretty, although as a material acrylic is much softer and less durable than aluminum.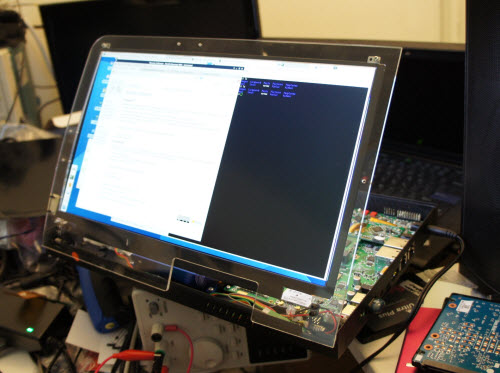 I also added a notch on the bottom part of the bezel to accommodate breakout boards plugged into the FPGA expansion connector.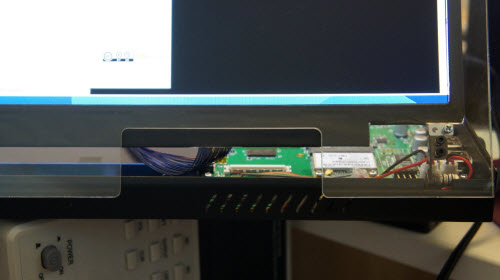 The low up-front cost to modify and customize the bezel enables experimentation and serendipitous hacks. I'm looking forward to seeing what other Novena users do with their bezels!