The Ware for August, 2005 is shown below. Click on the image for a much larger view.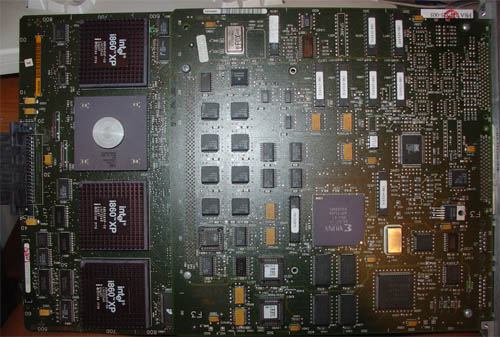 This month's contest should be a little more difficult than last month's contest, although I don't rule out the possibility that someone may have worked on this machine and could recognize this board outright. Remember, answers are judged partially upon the depth of the analysis of the board that leads you to your conclusion.
This board demonstrates a fatal flaw in its implementation that can be observed with casual inspection. Bonus points to anyone who can figure out what this is! Keep in mind that I have a proclivity for computer architecture that colors my outlook on circuit boards like this one.