The ware for November 2009 is shown below. Click on the image for a much larger version.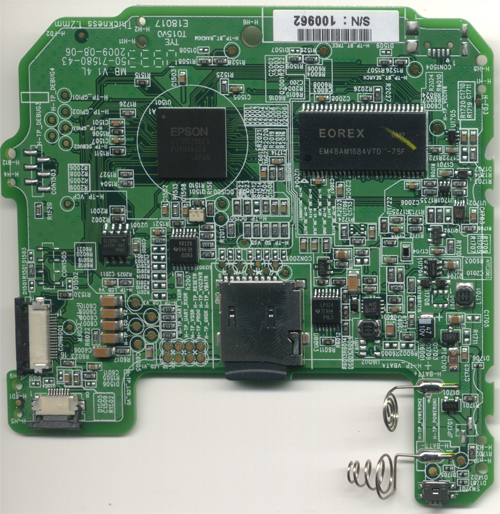 This is from a brilliant little device that I'm thoroughly enjoying right now. Well-designed, and surprisingly addictive. First person to guess this correctly gets a chumby One as a prize.
As a reminder, if you want to enter a tentative guess without letting everyone else know, you can post an md5sum or a sha1sum of your guess string, and then post the source text for your hash in about a week — but remember to do that, because if you just leave a hash and fail to post your source text, I can't judge your entry and the prize might go to someone else!