I have always wanted a computer that was open enough that it can be inspected for security, and also simple enough that I could analyze it in practice. Precursor is a step towards that goal.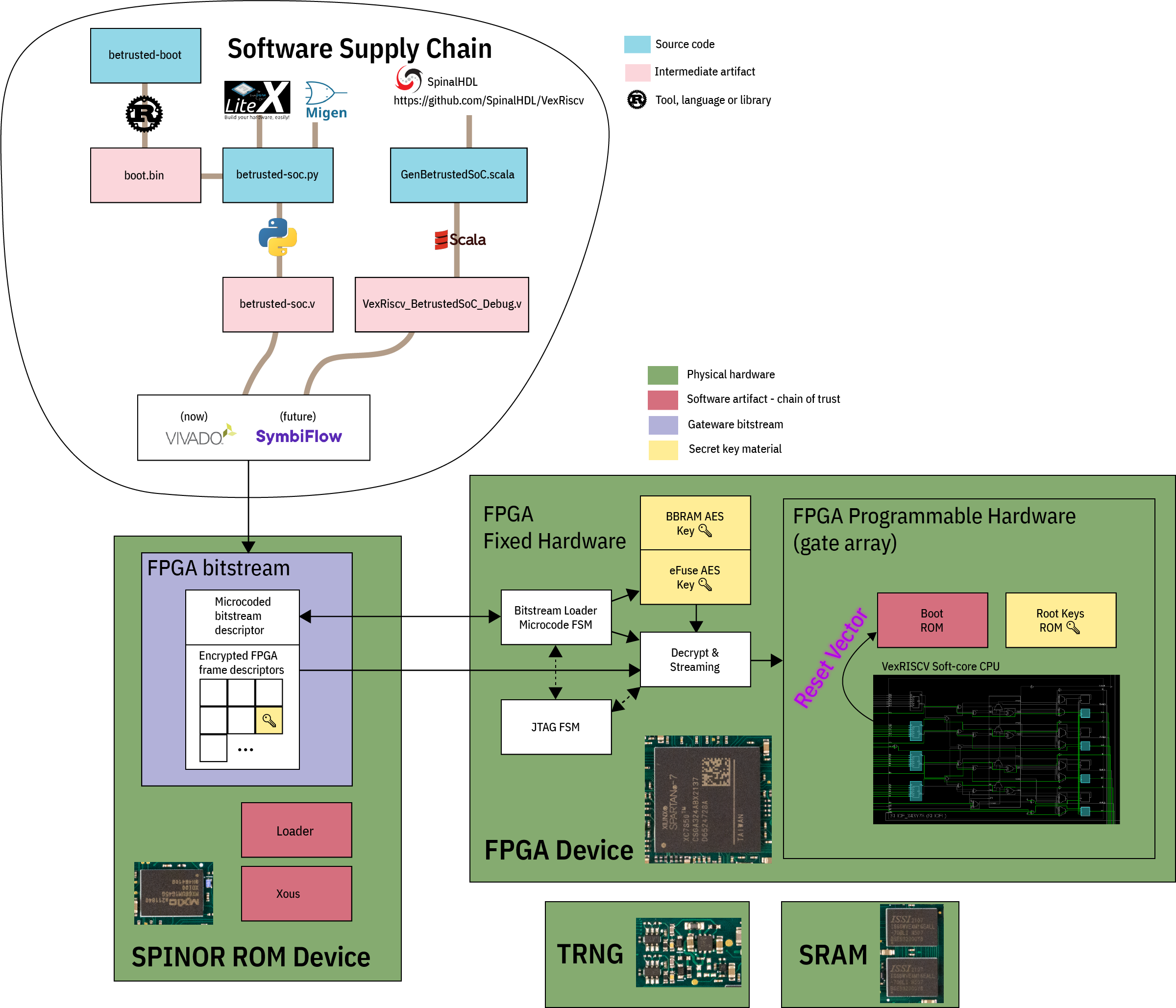 As a test, I made a one hour video that walks through the Precursor tech stack, from hardware to root keys. I feel it's a nice demo of what evidence-based trust should look like:
The video is a bit of a firehose, so please refer to our wiki for more info, or open an issue to further the discussion.
Erratum #1: I had mistakenly attributed SpinalHDL as a subset of Chisel. SpinalHDL is actually a separately developed HDL by Charles Papon. It was developed contemporaneously with Chisel and inspired by many concepts in it, such as using Scala as the underlying language; but it is not affiliated with Chisel.