The Ware for February, 2006, is shown below. Click on the image for a much lager view.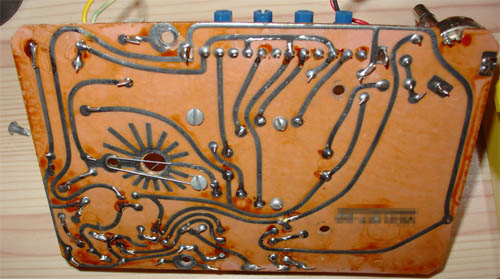 Ah, there is nothing like the last minute to get you motivated. If I waited another hour, I couldn't call this February's ware!…oh, in fact, since my server is on the East Coast, the post time already says March 1st. :-P Unfortunately, the ware I really wanted to post this month isn't ready yet, so you'll have to stand by until next month. This one, however, is still pretty neat, I think.
I'm guessing someone out there may be able to guess this one outright, but in case it turns out to be a tough one, I have one more picture (a sensor assembly) that I can give out as a clue that should give away what it is. It's a pretty old piece of equipment (includes a sticker with the complete schematics of the assembly inside the case!), but still a neat thing to have around if not just as a conversation piece and to own a small piece of history.