Last week, Nadya Peek from MIT's CBA gave me the opportunity to play with their CT scanner. I had my Novena laptop with me, so we extracted the motherboard and slapped it into the scanner. Here are some snapshots of the ethernet jacks, which are enclosed metal boxes and thus a target for "intervention" (e.g. NSA ANT FIREWALK featuring their nifty TRINITY MCM).
Plus, it's just fun to look at X-rays of your gear.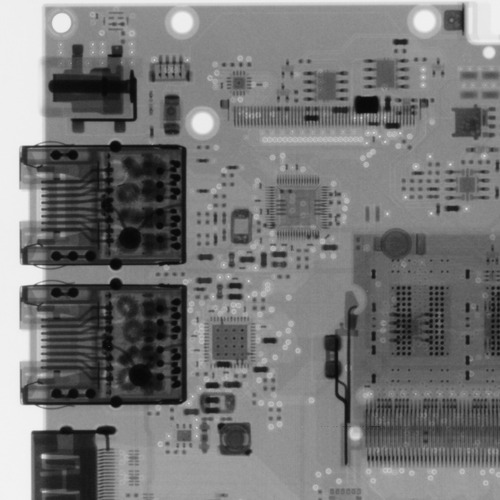 The X-ray reveals the expected array of ferrite cores implementing the transformers required by gigabit ethernet.
Tags: novena