The Ware for February 2016 is shown below.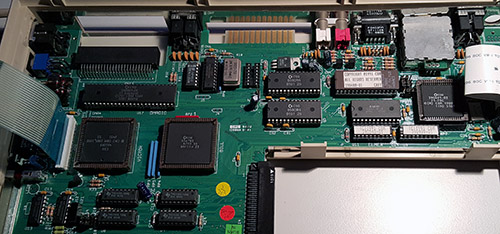 I couldn't bring myself to blemish this beautiful ware by pixelating all of the part numbers necessary to make this month's game a real challenge. Instead, I just relied upon a strategic cropping to remove the make and model number from the lower left corner of the board.
Remember the TMS4464? Yah, back when TI's thing was making DRAM, not voltage regulators, and when Foxconn made connectors, not iPhones. Somewhere along the way, some business guy coined the term "pivot" to describe such changes in business models.
Thanks to Michael Steil for sharing this beautiful piece of history with me at 32C3!