Really great participation this month in Name that Ware!
The Ware for April 2016 is a "LED-Handbrause" by miomare — in other words, a shower head with LEDs on the inside which tell you the temperature of the water. It has an integral paddlewheel that generates power for the circuitry via water flowing through the shower head, as evidenced by this more complete photo of the ware: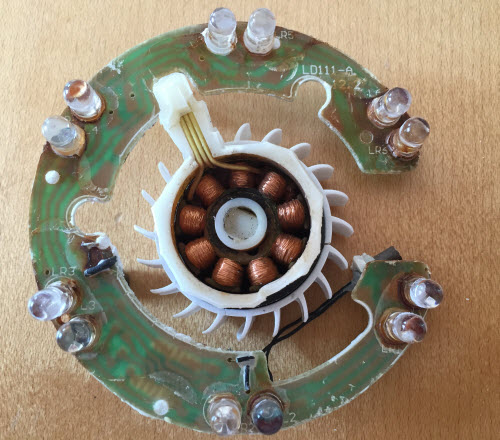 It looks like LW was the first to guess the function of the ware, so congrats! email me for your prize. And thanks again to Philipp Gühring for submitting a ware that sparked so much interesting discussion!