The Ware for August 2021 is shown below.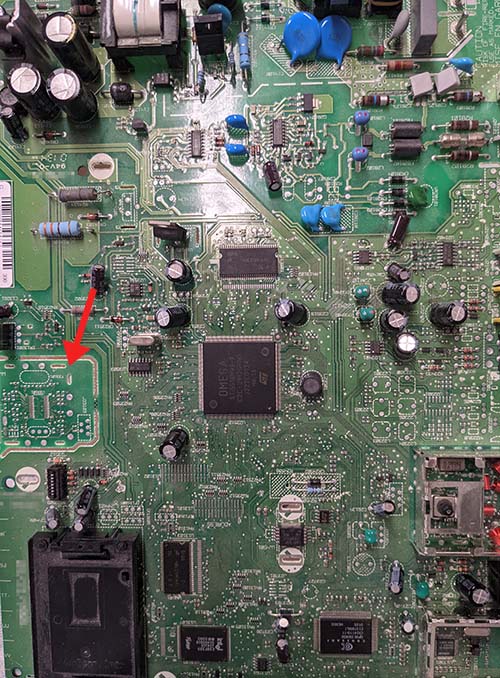 This months ware is probably a pretty easy guess. To make things a bit more interesting, the prize will go to the entry that has the most feasible (or the most entertaining!) theory as to the purpose for the tiny break-away, stand-alone PCB is on the left hand side, as indicated by the red arrow. The cropping just barely obscures the edge of the PCB, but basically there are three mouse bites on the edges that retain the sub-assembly PCB, so it could be sheared off and turned into a separate item. I always pay extra attention to blank spots like this PCBs, because they are riddles into some aspect of a product's design or supply chain: someone put the effort in to design a thing — but then decided not to use it. This PCB has a lot of blank spots, but this is the only one that could be readily sheared off into a separate assembly.
This ware is also a guest ware, courtesy of "JeffA". Thanks for the submission!