The ware for February 2008 is shown below. Click on any of the images for a larger version.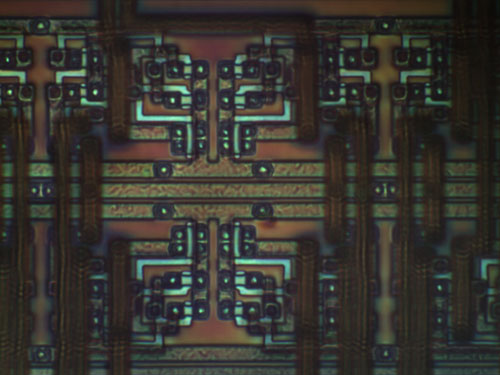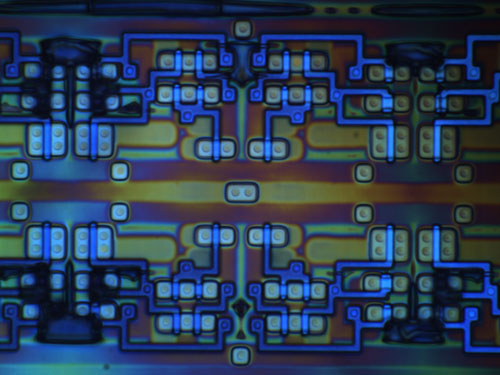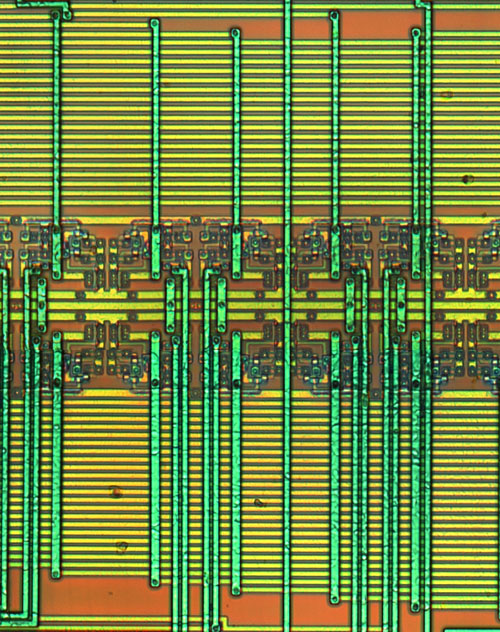 The past two Name that Wares were fairly easy, so I thought I'd make this one a little more challenging — and yes, this month I can offer again a dent-and-scratch chumby as the prize! This one involves silicon reading — for those unfamiliar with the art of reading silicon, check out May 2006's name that ware and the primer post (has this competition really been going on for that long? I should make a picture calendar of past Name that Wares).
In the above photos, there is a single unit cell, replicated a few times, and the objective is to correctly name the function of the unit cell. There is sufficient information in the above micrographs to derive an exact schematic of the unit cell. The top photo is a zoomed-in version with all layers intact; the middle photo is a confocal image of the unit cells with all metal stripped back, revealing just the polysilicon gates. The bottom photos is an all-metal intact context photo for the unit cells. The photos are, as usual, decaped, delayered, and imaged by the skilled hands at Flylogic!