The Ware for May 2016 is shown below.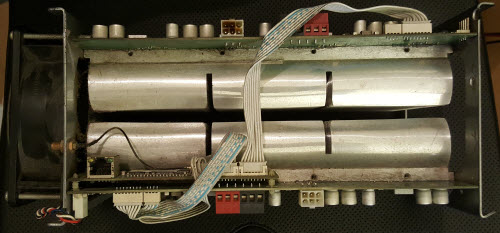 Xobs discovered this morsel of technology sitting in the junk pile at his HDB, and brought it into the office for me to have a look at. I hadn't seen of these first-hand until then.
Despite being basically a picture of two large hunks of metal, I'm guessing this ware will be identified within minutes of going up.