The Ware for February 2015 is shown below.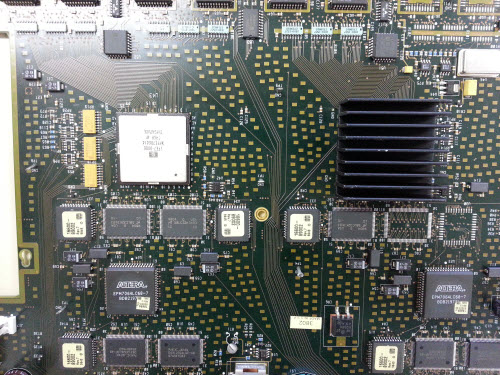 Eep! I'm late! I blame Chinese New Year.
This one was a tough one to crop: too much makes it too obvious, too little makes it impossible to guess. However, I'm betting that someone out there could probably recognize this ware even if I downsampled all of the part numbers and manufacturer's logos.
Thanks again to dmo for sharing this ware. I'll miss visiting your lab!